Wesley R. Dean, M.D.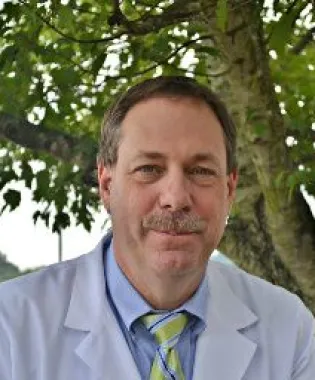 Location
Medical School
University of Tennessee - Memphis
Residency
University of Tennessee - Memphis
Internship
University of Tennessee - Memphis
About Dr. Dean
A Knoxville native, Dr. Dean graduated from the University of Tennessee Knoxville. He attended medical school at the University of Tennessee Health Science Center - Memphis and completed his residency at St. Francis Hospital in Memphis. He formed Emory Family Practice in 1989 with Dr. Ronald Barton and is a founding member of Summit Medical Group where he continues to be active in its leadership. He is Board Certified in Family Medicine and is a Fellow of the American Academy of Family Physicians (FAAFP). Dr. Dean is a past president of the Tennessee Academy of Family Physicians and remains active in both the state and national academies. He has completed a fellowship in wilderness medicine (FAWM) through the Wilderness Medical Society.
Dr. Dean enjoys numerous outdoor activities including hiking, cycling, landscaping, and golf. He resides in the Powell community where he attends church and is active in its Music ministry as a drummer.