About Us
Summit Medical Group
Who We Are
Summit Medical Group is East Tennessee's largest primary care organization with more than 375 providers at 83 practice locations in 16 counties. Summit provides comprehensive primary care, including pediatrics and adult family medicine. Summit's healthcare services ensure access to a continuum of care - from birth through adulthood - to more than 475,000 patients, averaging over one million encounters annually.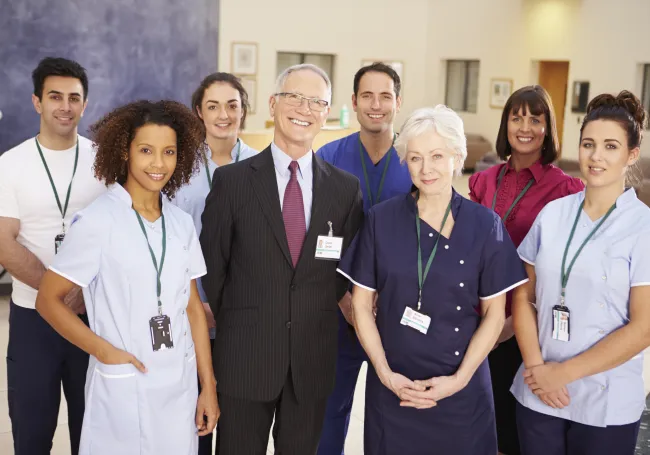 Our Mission
Summit Medical Group is dedicated to the mission of providing quality care, value, and service to its local communities.

Our Philosophy
The highest priority of Summit is to meet the personal needs of all patients entrusted to the care of Summit physicians and staff. Patients must have ready access to physicians and staff so that the benefits of modern medical science and technology may be applied with sound judgment and compassion. Summit strongly advocates and promotes healthy lifestyles and preventive medicine. The group believes that patient education and disease prevention through medical counseling are important parts of every health care visit.
Summit is distinguished by the quality of care provided and by its concerted efforts to reduce health care cost without sacrificing quality. In this respect, Summit is uniquely sensitive to the needs of business, government and other payers, as well as patients, in controlling health care costs.
Summit physicians and staff have many years of experience and have established reputations for medical practice in this community for more than 40 years. The group combines the energies and expertise of these health care professionals to lead primary care in the region while seeking to provide the best environment for patients, payors, physicians, and their staff in providing the most effective and cost conscious model of health care delivery in our region.
Because Summit is physician owned and operated, our partners not only benefit from access to a wealth of shared resources and creative innovation often found in larger healthcare organizations, but also retain independence and autonomy in the way in which they practice medicine. Summit's Chief Legal Officer, Jeff Tuck, recently authored a feature article in an online legal journal. In his article, Jeff chose to focus on the way Summit commits to helping physician groups maintain independence. You can read this article here.
A regional leader in laboratory and diagnostics imaging
Summit is a leader in the provision of laboratory services and diagnostic imaging. Our centralized laboratory performs in excess of five million tests per year while receiving national awards in excellence for its proficiency.
Summit Diagnostic Imaging Centers are located at three convenient sites in Knoxville, as well as one in Greeneville. Mobile diagnostic services are available in areas outside Knoxville, improving patient access to diagnostic testing. Summit Imaging facilities provide streamlined registration and personalized services in 3D mammography, ultrasound, cardiac testing, nuclear imaging, CT, MRI, X-Ray and EMG. Summit's capabilities, fueled by leading-edge technology, surpass many of the major healthcare organizations and hospitals throughout the region - at a fraction of the cost to the patient and without the hassles and extra time associated with hospital check-ins.



Convenient After-Hours Care
As part of the effort to provide the best care in the region, Summit Medical Group offers four after-hours, urgent care centers located in the Knoxville area. All Summit Express Clinics are staffed by qualified providers and general medical staff who deliver medical treatment, laboratory and X-ray services seven days a week.
No other medical group in Knoxville provides the level of convenient, available access to urgent care services.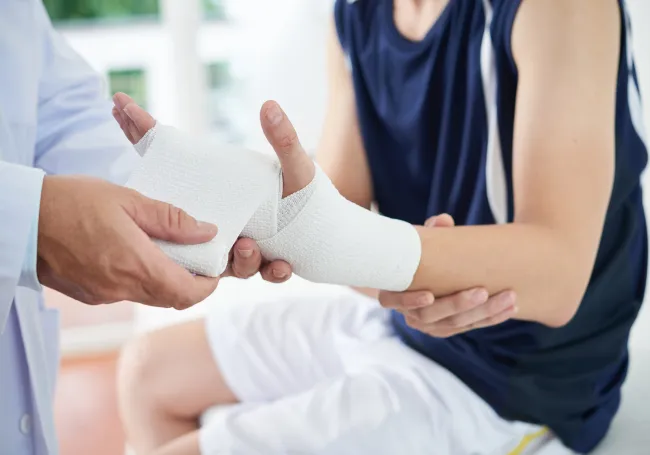 Our Dedication to Quality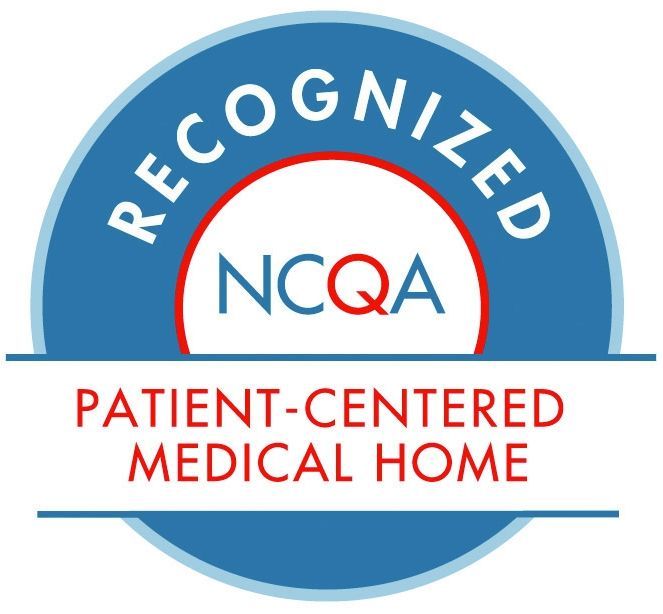 Summit Medical Group practices evidence-based medicine as part of our overall commitment to the mission of providing quality care, value and service to the communities we serve.

This singular commitment has led our physicians to maintain recognition in the National Committee for Quality Assurance's Patient-Centered Medical Home Program.
Quality Awards and Recognition
NCQA Diabetes Recognition Program (DRP)

The DRP was developed to provide physicians with tools to support the delivery and recognition of consistent high quality care. The DRP Program has 10 measures which cover areas such as:

• HbA1c control

• Blood Pressure control

• LDL control

• Eye examinations

• Nephropathy Assessment

• Smoking status and cessation advice or treatment

Summit's Diabetes Recognition Program (DRP) is ranked in the top 10 nationwide with 146 physicians participating in the program.
NCQA Patient-Centered Medical Home (PCMH)


NCQA 's Patient-Centered Medical Home is an innovative program for improving primary care. In a set of standards that describe clear and specific criteria, the program gives practices information about organizing care around patients, working in teams and coordinating and tracking care over time. Summit's PCMH program ranks in the top 10 nationwide, among such healthcare powerhouses as Kaiser Permanente, Carolinas Health Systems and Novant Medical Group.

To receive PCMH certification, organizations must meet six areas of criteria, including:

• Enhancing access and continuity of care

• Accomodating needs after hours

• Identifying and managing care

• Providing self-care support and community resources

• Tracking and coordinating care

• Measuring and improving performance
NCQA Heart and Stroke Recognition Program (HSRP)


The HSRP is a voluntary program designed to recognize physicians who use evidence-based measures and provide excellent care to persons with cardiovascular disease or who have had a strole. The SHRP assesses key quality performance measures that are based on national evidence-based guidelines for secondary prevention of cardiovascular disease and stroke. HSRP recognition provide a assurance that Summit physicians are providing high-quality, evidence-based care for CVD and stroke patients.

Program measures include:

• Blood pressure control

• Complete lipid profile

• Cholesterol control

• Use of aspirin or other antithrombotic

• Smoking status and cessation or treatment

Summit Medical Group's Heart/Stroke Recognition Program currently ranks in the top 10 nationwide.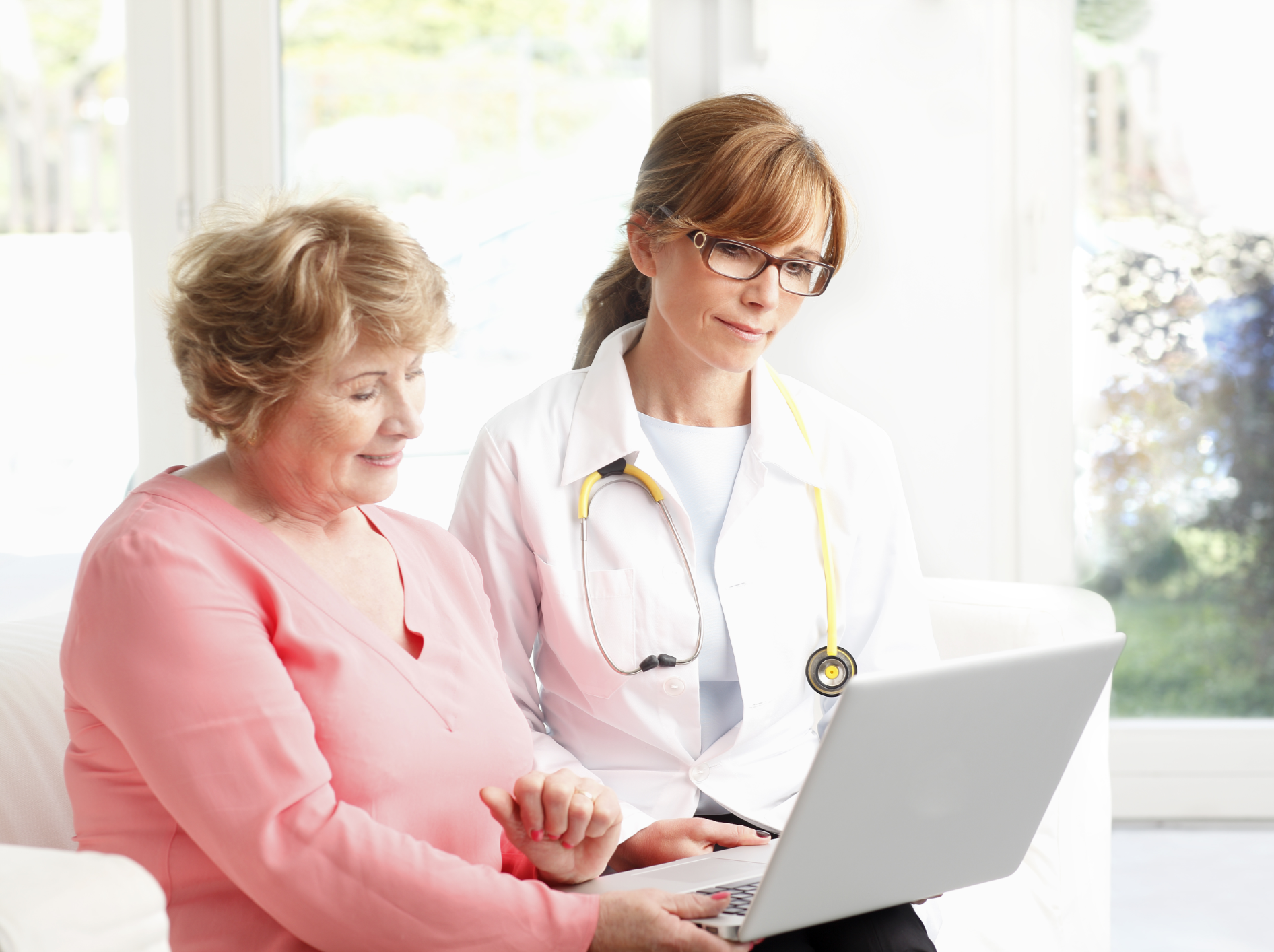 Patient-Centered Medical Home Care Coordination
The patient is at the center of Summit Medical Group's Patient Centered Medical Home (PCMH) care delivery model. The Patient Centered Medial Home consists of a physician-led team which supports the delivery of the right health care services, at the right time, and in the right setting with the goal of obtaining maximized health outcomes.
For many of Summit's Medicare patients, the Care Coordinator plays a key role in the Patient Centered Medical Home by assisting the patient and their family in the identification of care needs and the smooth delivery of services to address those needs.
As a patient's care needs become more complex, the number of services and service providers tends to increase. In situations like this, the Care Coordination staff can act as the facilitator for the patient, family, and the physician without any charge to the Medicare patient.
Summit's Care Coordination team is made up of nursing and social worker professionals who work together with Summit's Medicare patients and their physicians to arrange and coordinate care and services. Through Care Coordination, complex situations and resources needed to carry out patient care activities can be organized.
Care Coordination and Medicare
The following list represents some of the activities routinely performed by the Care Coordinators as a service to our Medicare patients:
Help Medicare patients and their families navigate the health care system so they have the best care possible.
Perform individual assessments to better understand the patient's needs.
Provide assistance with things such as transportation or caregiver support.
Help those with chronic illnesses such as diabetes, asthma, heart failure, and others learn to manage their illnesses better in order to achieve better health.
Help identify programs that can help the patient cut down on the costs of needed services.
Help patients set goals and solve problems for improved self-management.
Under physician direction, apply evidence-based strategies to reduce complications, optimize disease control, and patient well-being.