Care Coordination
As part of Summit's value-based care initiatives, our Patient Care Coordination teams serve as an extension of our office staff, connecting with patients beyond our office doors to provide comprehensive, continuing care as we seek to produce better patient experiences, foster improved population health and reduce costs.
Our goal is not just better healthcare, but a better healthcare experience.
Main Areas of Focus:
Access & Prevention
ER Visit Follow-Up
Post-Hospital Care
Patient Education & Disease Management
Connection to Community Service
Services Include:
Care Management
Post-Doctor Visit Follow-Up
Pharmacy/Prescription Support
Appointment Scheduling
Summit Patient-Provider Coordinated Care Teams
Supported by strong data analytic tools, Summit's patient-centered care coordination teams enhance care for patients while helping our providers meet a variety of administrative and quality challenges.
Patients receiving assistance from these teams are contacted by Summit's Central Scheduling Department to schedule needed visits and/or screenings.
Click on each team below to learn more:
Nursing Support Team

Our team of RNs and LPNs not only perform patient triage, but also provide care management and education outreach based on the unique needs of each patient.

Pharmacy Support Team

Our Summit pharmacy support team, comprised of pharmacists and student interns, is responsible for prescription management & adherence, education, medication reviews and outreach — all of which is intended help patients with any medication issues that may arise.

Social Work Team

Summit's team of medical social workers provide medication assistance and access to a variety of community services. See links below to request contact from a social worker or to connect with services in your area.
Physician/Provider Support Team

Our physician/provider support team are integral in the diagnosis, plan of care development, and ongoing patient support as they work directly with your provider to navigate the medical landscape.
Outreach Support Team

Outreach Coordinators support Summit's patient care coordination for required, time-sensitive follow-up. They also connect directly with patients during their transition of care from a hospital stay or Emergency Room visit.
Let Us Help You
Did you know that Summit has Social Workers that can help you with services in your area such as transportation, in-home care, utilities and food?
If you would like to hear from a Summit social worker, contact us at CareCoordinationAdmin@summithealthcare.com. Please include your name, date of birth, phone number, and the name of your Summit doctor in the email.
NOTE: This is for non-emergency situations only. If you or someone you know is experiencing a medical emergency, call 911 immediately.
If you, a family member, or a friend is experiencing a mental health crisis, call 988 immediately to reach the National Suicide and Crisis Hotline.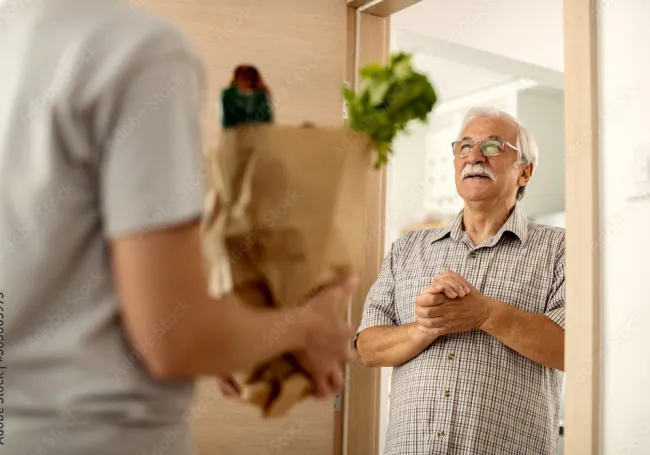 Connect to Support
You can also locate additional resources, including financial assistance, food pantries and other free or reduced-cost help in your area through the social care network Findhelp.org. Just click the link below and enter your zip code to find resources available in your area.