Summit Careers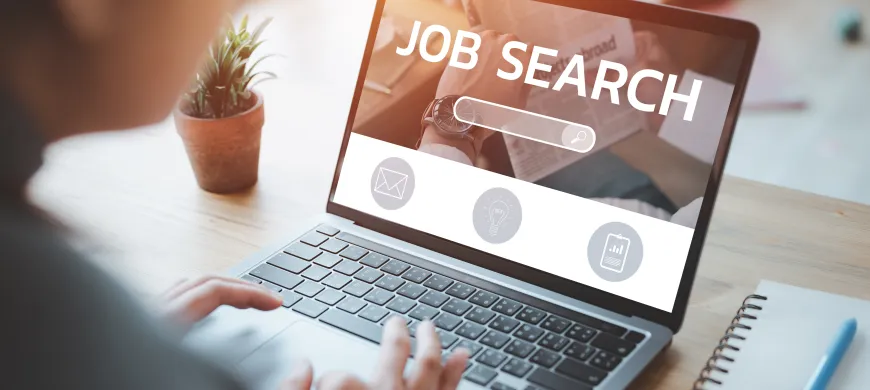 Make The Summit Advantage yours!
Summit Medical Group is always seeking enthusiastic people to join our team. Our continued growth means we need dedicated, talented and professional employees — people like you! Because our ultimate priority is high quality care of our patients, we strive to recruit and retain the best employees to deliver that care.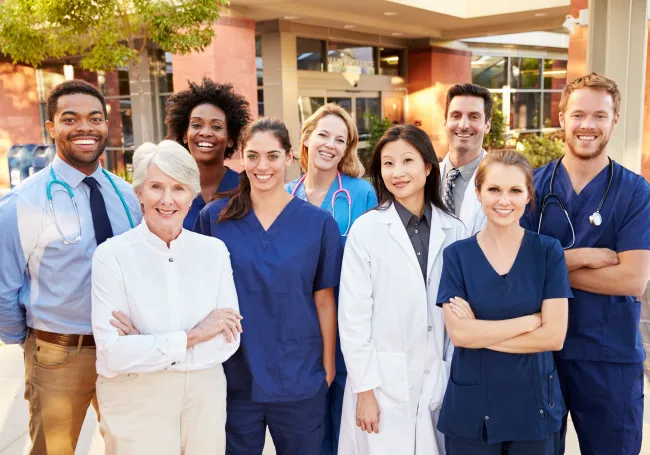 Who We Are
Summit Medical Group is East Tennessee's largest primary care organization with more than 400 providers at 87 practice locations in 19 counties. Summit also consists of four diagnostic centers, mobile diagnostic services, eight physical therapy centers, four express clinics, central laboratory, and sleep services center. Summit provides healthcare services to more than 370,000 patients, averaging over one million encounters annually.
Our organization is also committed to the health of our employees through our employee Wellness Program. Employees receive a discounted monthly insurance premium if they actively participate in the wellness program. Pre-employment drug testing will include testing for nicotine, and only candidates who pass the drug test will be considered eligible for employment.

The Summit Advantage
In addition to being one of the largest primary care groups in Tennessee, Summit Medical Group:
is physician-owned and physician-governed
has been nationally recognized for quality performance
is located in beautiful East Tennessee, offering an excellent quality of life
is expanding across the state, with several new locations in Middle Tennessee
provides competitive annual salaries with bonus potential
Providing Quality, Care, Value & Service
Summit Medical Group is East Tennessee's largest primary care organization with more than 300 providers at 87 locations in 19 counties. Summit provides comprehensive primary care, including adult family medicine and pediatrics.
We are an E-Verify company
E-Verify is an Internet-based system that allows an employer, using information reported on an employee's Form I-9, Employment Eligibility Verification, to determine the eligibility of that employee to work in the United States. For most employers, the use of E-Verify is limited to determining the employment eligibility of new hires only. The E-Verify system is operated by the Department of Homeland Security in partnership with the Social Security Administration.

What we offer
Summit Medical employees are offered a robust benefits package, including medical/dental/vision insurance, a Health Savings Account funded by the company, life and disability, accident and hospital indemnity plans, an employee assistance program and student loan refinancing benefits. Our 401(k) plan is one of the most competitive in the region providing a match, profit sharing and safe harbor contribution to set our employees up for success upon retirement. In addition, we provide paid time off for vacation and sick, paid holidays and funeral leave. Summit Medical offers opportunities for continuing education and career development to support employees in their future growth with the company.

Find your future here.
Summit offers opportunities in a variety of clinical, medical office, and central administration positions. We also have job shadow/observation opportunities available for individuals interested in the healthcare field.
Why Physicians Choose Summit
Physicians choose to join Summit Medical Group for a variety of reasons. Here are a few that have shared their story with us.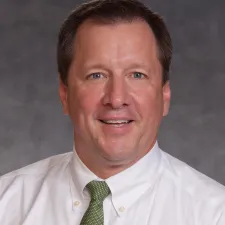 John Carroll, M.D.
I have been working in Knoxville as an internal medicine physician for 7 years. After working as an employed physician for 4 years I was determined to have more involvement in the business side of my practice as a managing partner and not just an employee. It was critical to have decisive control over the financial aspects, the hiring and ongoing supervision of staff to build the practice I desired. I had been in residency and heard only good things from physicians who were part of Summit Medical Group, so I proceeded to evaluate becoming part of the group. After meeting with the administrative team, I knew I would be more satisfied with my work and the practice would be more successful if I moved my practice to Summit. I have now been a part of this group for 3 years and I have seen my patient base, and office encounter volume grow to almost capacity. The financial incentive is the best in medicine due to the strength of the group as a whole. I know I will work for many more years and, when the time comes, be able to retire soundly with continued support of Summit Medical Group.
Internal Medicine Physician - Joined Summit in 2010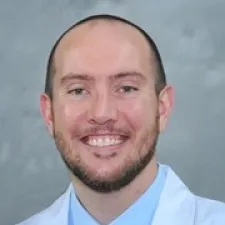 Brandon Sammons, D.O.
"My wife and I were both fortunate to join Summit Medical Group as outpatient Internal Medicine physicians. I was happy to join directly from residency and my wife joined the Summit team shortly thereafter. Both she and I rotated with physicians in the group during our residency who encouraged us to consider SMG when choosing our careers. I'm happy that we did. I feel that we have joined a group of individuals who care deeply for their patients, colleagues, and the practice of medicine. From an organizational standpoint, finding a successful physician owned group with a partnership track is becoming more difficult in the age of the employee physician. Being such a large and successful group offers a great deal of stability and bargaining power while still allowing individual physician autonomy in day to day clinic operations. This translates into both a higher income potential as well as an overall better job satisfaction for physicians. The support available from the corporate side of the group has been outstanding. Everyone from our CEO to our reception staff is there to help the individual physician to be successful. Keeping up with the changing landscape in healthcare has been much more manageable because of the expertise and education provided."

Internal Medicine Physician - Joined Summit in 2010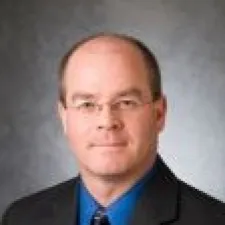 Mark Johnson, M.D.
"I was approached by two physicians in the group who knew that I was struggling to make ends meet while running my own solo practice. They suggested I talk to Summit's CEO about joining the group.
Joining Summit Medical Group was the best decision I have made in my professional career. I am able to work about 40 hours per week and maintain a very comfortable living without having to worry about all the business decisions or try to navigate the changing landscape and direction of Medicine alone. There is no way that I would have been able to implement electronic medical records or reach the level of Patient Centered Medical Home I have without the support of the group. I am surrounded by people who are experts in medicine, business, and information systems who all are working toward the common goal of excellence in medicine and stability and growth in business."
Family Medicine Physician - Joined Summit in 2007