Peter J. Swarr, MD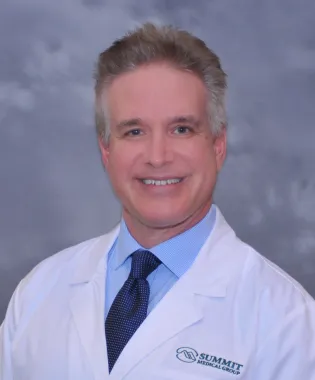 Specialty
Internal Medicine
Pediatrics
Board Certification
American Board of Internal Medicine
American Board of Pediatrics
Board Certification Specialty
Internal Medicine
Pediatrics
Medical School
University of Vermont College of Medicine
Residency
Vanderbilt University (Combined - Internal Medicine & Pediatrics)
About Dr. Swarr
Dr. Swarr grew up in the Finger Lakes Region of beautiful Upstate New York. He received a Bachelor's degree in History from Haverford College near Philadelphia, PA and his medical degree from University of Vermont College of Medicine where he was elected to Alpha Omega Alpha, the medical honor society. He completed the combined Internal Medicine and Pediatrics residency program at Vanderbilt University Medical Center. Vanderbilt medical students awarded him the Housestaff Clinical Teaching Award in both 2002 and 2003, which is given to select Vanderbilt resident physicians "in recognition of excellence in the clinical education of medical students - who embody the attributes of a caring physician and have been an exceptional role model". Dr. Swarr was a chief resident in Internal Medicine at Vanderbilt in 2003.
As an Assistant Clinical Professor at Vanderbilt University School of Medicine, Dr. Swarr is an active participant in medical student and resident education. He is currently accepting new patients of all ages, and particularly enjoys taking care of families. Dr. Swarr was voted one of the three "Best Pediatricians" by the readers of The Tennessean in the annual "Toast of Music City" Awards for both 2010 and 2011. He has been elected Vice-Chairman of the Judicial Council for the Tennessee Medical Association. Also, he was nominated by his peers to participate in the Physician Leadership College of the Tennessee Medical Association, Class of 2009. He is a member of the TennCare Drug Utilization Review Board that reviews pharmaceutical utilization for Tennessee's Medicaid Program to improve quality of care, prevent fraud and abuse, and control costs of prescription drugs in Tennessee.
Currently, he is a Home Team Medical Director for Southern Davidson and Williamson County for Alive Hospice of Nashville, TN. Dr. Swarr is also passionate about supporting military families and he maintains medical licenses in multiple states as he travels throughout the country as a contractor for the Veterans Administration, performing examinations for troops, many of whom have returned from Iraq and Afghanistan. Dr. Swarr is board certified by both the American Board of Internal Medicine and the American Board of Pediatrics. He is very happy to have joined Cool Springs Internal Medicine & Pediatrics in 2004.
He enjoys fly fishing, playing golf poorly, cooking, and traveling with his wife, Elizabeth, and their two children.