Stephanie L. Russ-Barber, M.D.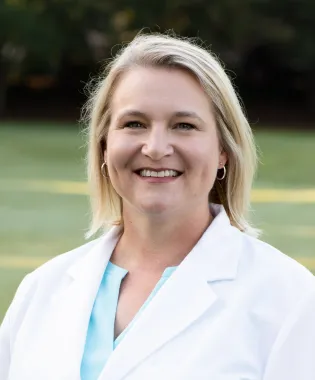 Board Certification
American Board of Pediatrics
Medical School
Medical College of Georgia
About Dr. Russ-Barber
Dr. Stephanie joined Pediatric Clinic in 2012. She studied at Wesleyan College in Macon, GA, before attending medical school at the Medical College of Georgia. She completed her residency at Shands Hospital at the University of Florida prior to returning to Georgia. She practiced pediatrics for a total of 10 years (in GA and SC) before moving to Knoxville and joining Pediatric Clinic. She is married with four children and enjoys cooking and arts and crafts.