Christopher Acker, M.D.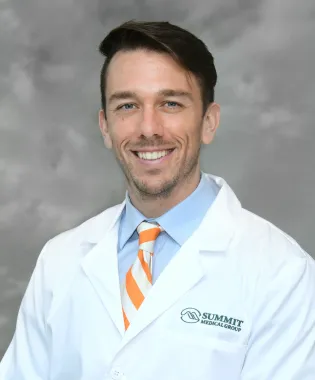 Specialty
Family Practice
Sports Medicine
Board Certification
American Academy of Family Physicians
Board Certification Specialty
American Academy of Family Physicians
- Sports Medicine
Medical School
St. George's University School of Medicine
Residency
Advent Health, Winter Park, Florida
New Patients
Dr. Acker is accepting new patients with the following insurance types:

Commercial
Medicare
Medicare Advantage
TriCare
Unmatched Community Health Support
"I recommend Summit Medical Group, to anyone who needs a family doctor and community health support."
J. Bowlin
Caring and professional
"Would recommend the medical office to anyone. Very caring and professional."
D. Carr
Note: Information regarding new patients and insurances accepted is deemed reliable but not guaranteed. Please call Summit's customer service at (865) 212-3618 (or toll free at 1-800-289-9545) to verify.