Anil Harsh, M.D.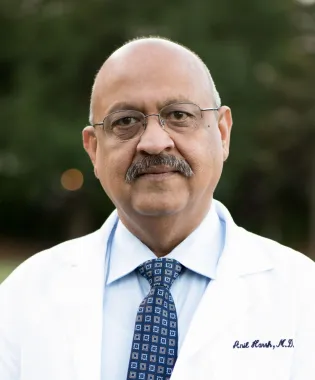 Location
Board Certification
American Board of Pediatrics
Residency
Cleveland Clinic Foundation
About Dr. Harsh
Dr. Harsh has been with Pediatric Clinic for over 20 years. He attended SMS Medical College in Jaipur, India, and continued there to do his pediatric residency training. He then moved to England where he worked and trained in neonatology for three years. After moving to the US, he completed another residency in Pediatrics at the Cleveland Clinic Children's Hospital in Cleveland, OH. He is married with two grown children and is involved with various international and local non-profit organizations.