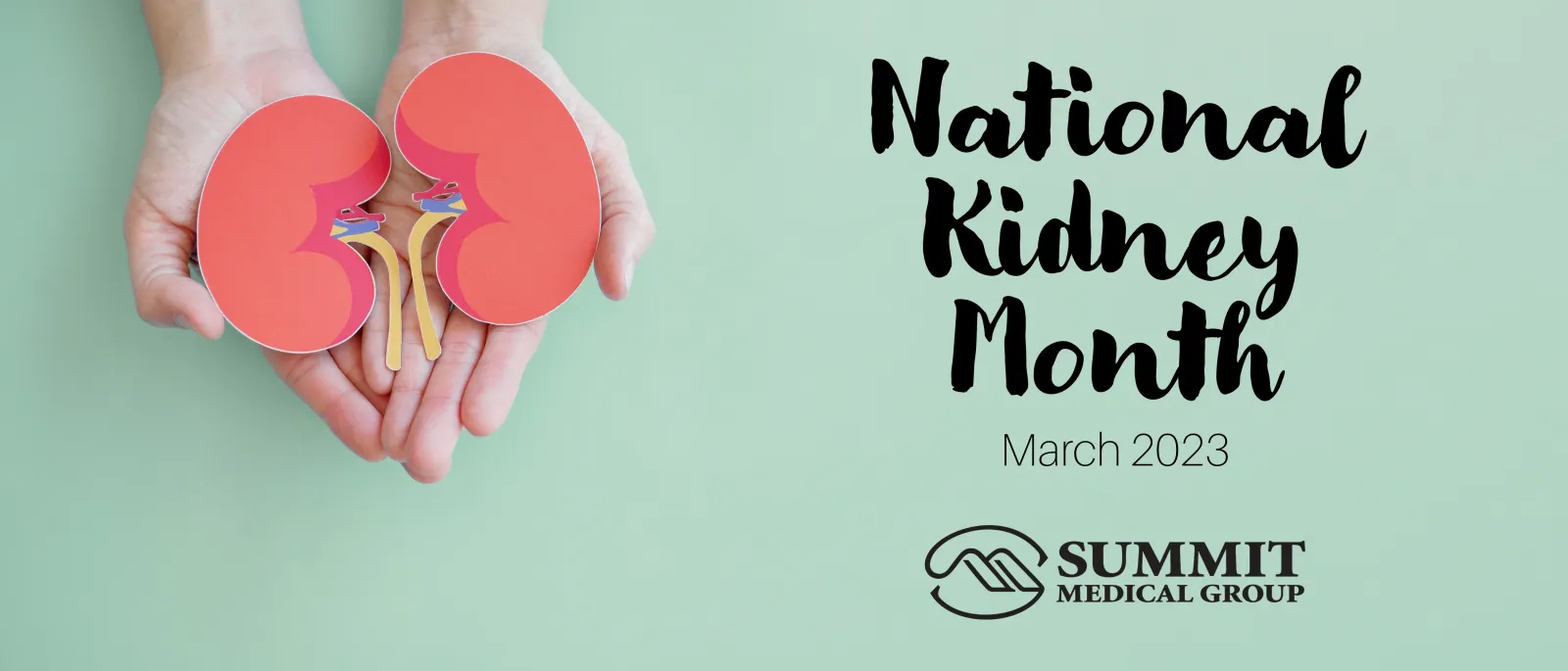 March is National Kidney Month. Kidney disease is often referred to as a "silent disease," because there are usually no symptoms during its early stages. In fact, as many as 90% of Americans who have chronic kidney disease (CKD) don't know they have the disease until it is very advanced. The good news is the earlier you find out you have kidney disease, the sooner you can take steps to protect your kidneys from further damage.
As is often the case in healthcare, early detection is key to a successful outcome. Finding out if your kidneys are struggling before you have symptoms gives you the opportunity to make changes to help keep your kidneys healthier for longer. Even if you have symptoms, you can take steps to slow the disease.

Protecting Your Kidneys
Know Your Risk. Even if you feel healthy, if you are over 60 or have risk factors like diabetes, high blood pressure, or heart disease, consider talking with your doctor about getting tested for kidney disease. Your doctor can use your test results to work with you to develop a kidney care plan. Having a plan may reduce your risk for serious health problems, like heart attack and stroke, and give you more healthy moments.
Schedule a Test. Your doctor will use two quick tests to check for kidney disease—a urine test to check for damage and a blood test to check how well your kidneys are removing wastes from your blood. If your kidneys show signs of damage, your doctor may refer you to a kidney specialist, called a nephrologist, or recommend annual or more frequent testing.
Follow Your Kidney Health. Your doctor can work with you to create a treatment or monitoring plan that fits your lifestyle, mobility, health status, and dietary needs. Your plan may include managing your existing risk factors for kidney disease, collaborating with a registered dietician to create a meal plan, or getting help to quit smoking. Because chronic kidney disease is progressive, it is very important to continue to follow your kidney health and to update your care plan as needed.