Alok Sachdeva, M.D.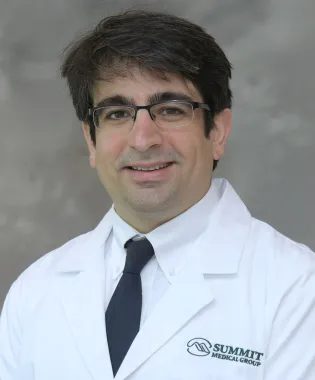 Location
Board Certification
American Board of Psychiatry and Neurology
Board Certification Specialty
Medical School
Wayne State University School of Medicine
Residency
University Hospitals Case Medical Center
Fellowship
University of Michigan Health System
Summit's New Sleep Services Center Featured on WATE-TV's Health Watch
WATE reporter Tearsa Smith recently visited Summit Medical Group's Sleep Services Center for a tour of the new facility and a sit down interview with Summit Sleep Services physician, Dr. Alok Sachdeva.
WBIR-TV Interview: Dr. Alok Sachdeva on Sleep Disorders and How to Beat Them
Dr. Alok Sachdeva from the Summit Sleep Center explains the various causes of common sleep disorders and provides tips for getting a better night's sleep on WBIR TV's 10News at Noon.
Better Sleep: A Radio Interview with Dr. Alok Sachdeva
Dr. Alok Sachdeva of Summit Sleep Services discussed the value of better sleep on a recent radio broadcast of 'More Living with Jim Brogan.'