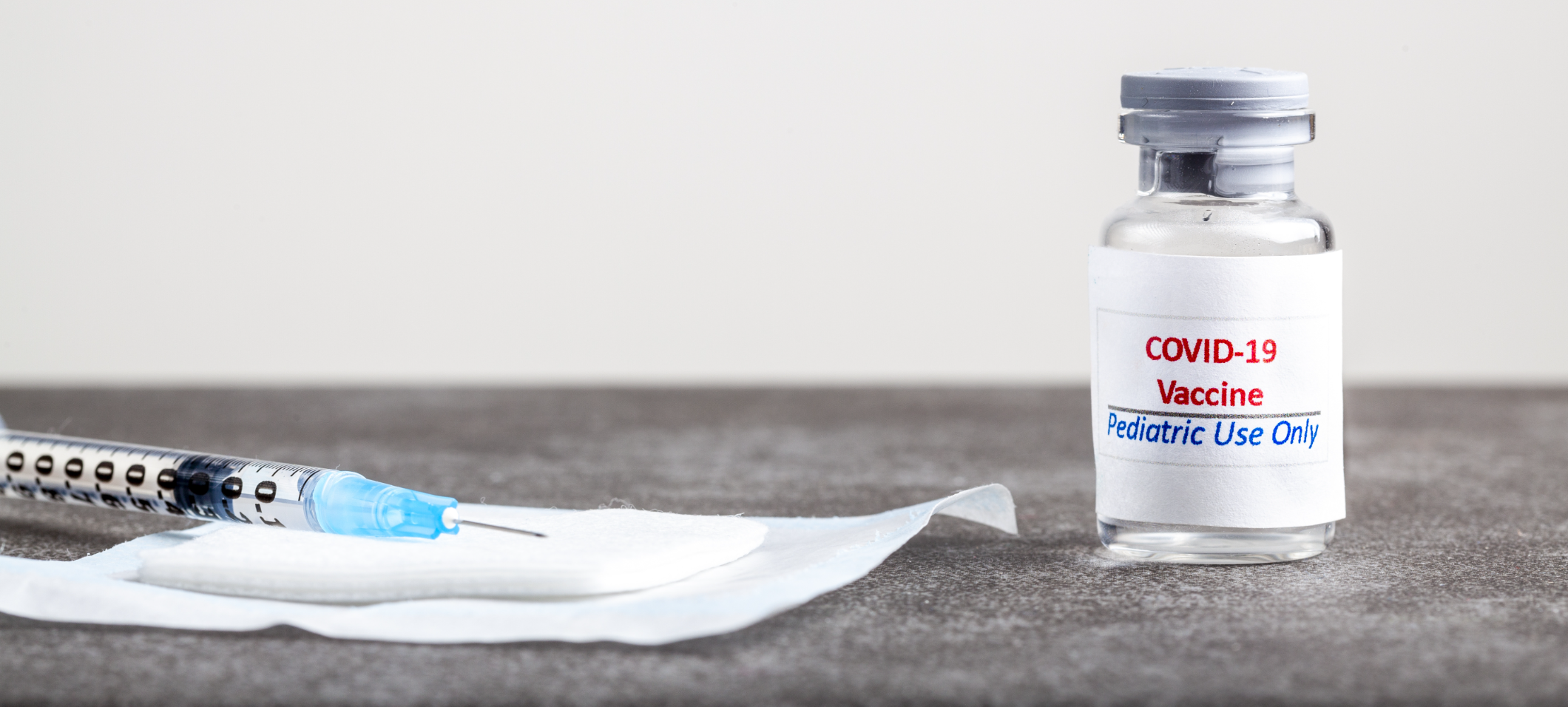 Last week, the U.S. Food and Drug Administration (FDA) authorized the emergency use of the Pfizer-BioNTech COVID-19 Vaccine for more than 28 million American children between the ages of 5 and 11. The authorization was based on the FDA's thorough and transparent evaluation of the data that included input from independent advisory committee experts who overwhelmingly voted in favor of making the vaccine available to children in this age group.
With this approval - and the likely approval from the CDC by mid-week, some parents have started contacting their pediatricians' office to ask about availability. There is still a large amount of uncertainty and fear among parents as well, due to the ongoing scrutiny over the vaccine. We have put together a Q&A-style blog to help parents understand how the vaccine works for their 5-11 year-olds, and ultimately ease uncertainties and fears.
Q: How do the vaccines for 5- to 11-year-olds differ from vaccines for older kids (12 years and up) and adults?
A: The vaccine currently being evaluated by the FDA and CDC for 5- to 11-year-olds uses the same technology. The main difference between the vaccine given to individuals older than 12 years and the one currently being evaluated for 5- to 11-year-olds is that a lower dose will be used for the younger children. One-third of the adult dose was shown to be safe and provide a robust immune response for 5- to 11-year-olds.
Q: Should my child expect to experience side effects?
A: Safety data from the trials, which included more than 3,000 children who received the vaccine, found the most common reactions were pain at the injection site, fatigue and headache. Reactions were mostly mild or moderate and typically lasted a day or two. There were no serious adverse events related to the vaccine, including myocarditis or anaphylaxis.
Q: My child had COVID-19. Do they still need to get a vaccine?
A: While a previous infection does offer some protection against a second infection, studies show that the vaccine provides longer-lasting protection against a second bout with COVID-19. Experts recommend that everyone - adults and children - be vaccinated, regardless of whether or not they have had a COVID-19 infection.
Q: My child has allergies. Can they get the vaccine?
A: If your child has a history of anaphylaxis or other severe allergies, then the observation time after the injection may be 30 minutes instead of 15. So it may mean you're asked to stick around the waiting room with your child for an extra 15 minutes so health care providers can monitor vaccine recipients for extremely rare allergic reactions that can occur after any vaccination. Children who are prescribed an EpiPen for any reason should bring it to their vaccine appointment. Also, if your child has a severe allergy to any of the ingredients in the vaccine available to them, they shouldn't take it, according to the World Health Organization. It's the same for adults who may be allergic to any ingredient found in the COVID-19 vaccine.
Q: Can my child get the COVID-19 shot at the same time as other vaccines?
A. Yes. According to the CDC, your child may get other vaccines when they go in for their coronavirus shot without waiting 14 days between appointments.
Q: Why is it important that I get my kids vaccinated?
A. Since the start of the pandemic, about 1.9 million children ages 5-11 years have been infected, about 9% of all U.S. cases. More than 8,300 have been hospitalized and 94 have died, according to federal data. The death toll in the past year puts COVID-19 in the top 10 causes of death for this age group.
Recent data during the Delta wave showed that children are now at a higher risk of getting infected with severe acute respiratory syndrome coronavirus 2 (SARS-CoV-2) and that they can transmit it. That's particularly a worry when they are around higher-risk groups, like grandparents, other family members, or caregivers who may have medical conditions. During this time when Delta is the dominant variant, a higher level of immunity in the community is vital to decreasing transmission. Clinical trials in children ages 5-11 years found the vaccine to be 90.7% effective in preventing symptomatic COVID-19.
Finally, our children have had so much to have to deal with in these past two years. It's encouraging to see them getting back to all the activities that are so important during childhood. Going to school, seeing friends and just being a kid again without fear or anxiety is what we all want. Vaccination will help reduce some of the anxiety that children and adults have been feeling for almost two years now as we can feel more reassured having this critical level of protection.
Q: When and where will the vaccine be available?
A. Summit Medical Group anticipates shipments of the children's vaccine to begin arriving shortly after the expected approval by the CDC early this week.
In response to the large number of requests already received at several practices, Summit, along with Shults Pediatrics, is hosting a community-wide vaccine clinic for eligible children between the ages of 5 and 11 on Saturday November 20th from 8am-1pm. This clinic will be set up to take place in a drive-thru format at Shoreline Church, located at 9635 Westland Drive in Knoxville. Summit Medical Group intends to host additional vaccination clinics as the demand within local communities remains high. For additional information, click here.