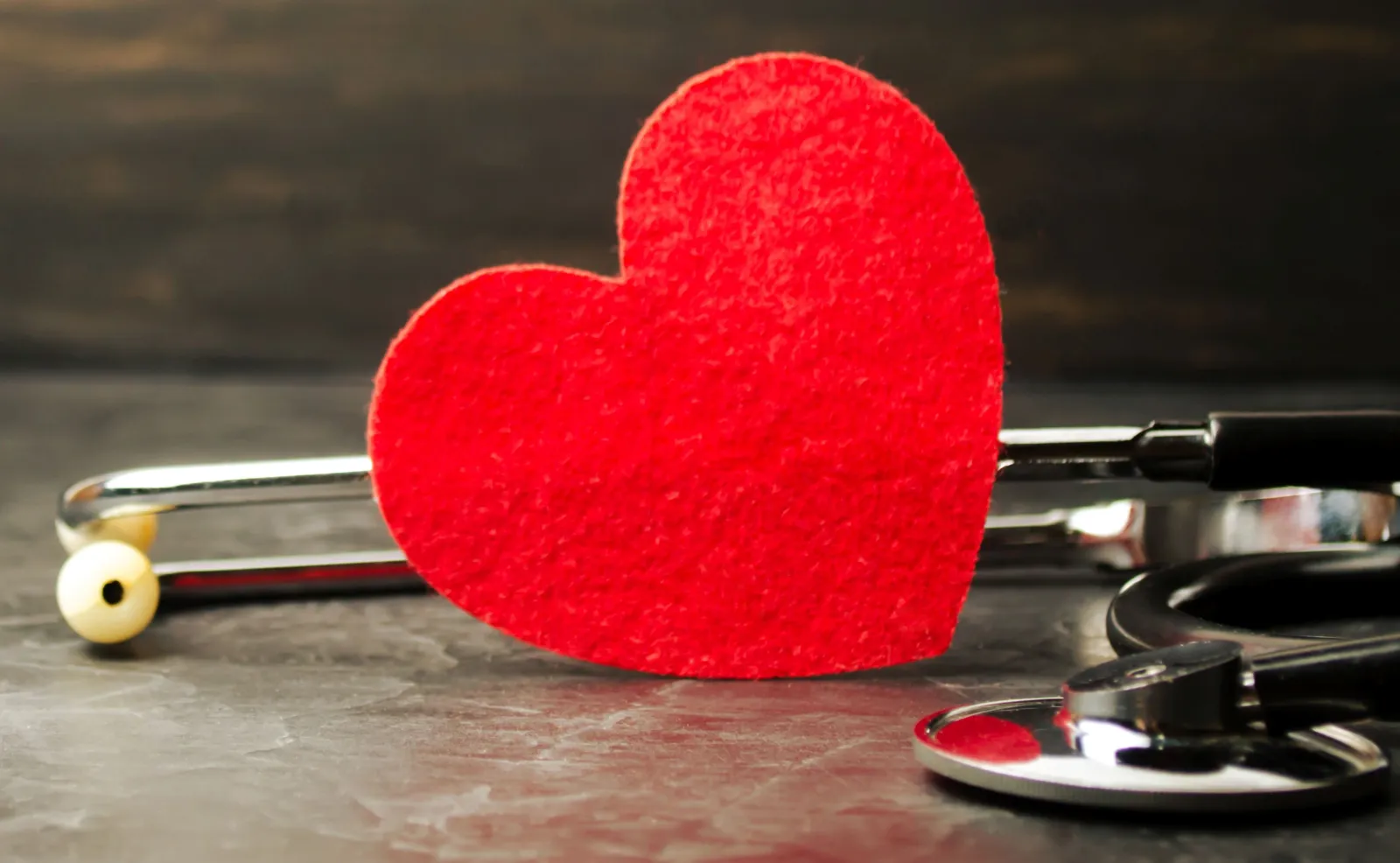 It's American Heart Month when the nation spotlights heart disease - the number one killer of Americans.
The first proclamation was delivered by President Lyndon B. Johnson in 1964, who was, among the millions of people in the country who'd had a heart attack. Since then, U.S. presidents have annually declared February American Heart Month.
During American Heart Month, we'll be reinforcing the importance of heart health, and the need for more research and efforts to ensure that millions of people live longer and healthier. The good news is that we can do a lot to protect our heart and stay healthy.
Heart-healthy living involves understanding our individual risk, making good choices, and taking steps to reduce our chances of getting heart disease. Coronary and other types of heart disease are very serious and are often the cause of heart attacks. By taking preventive measures, we can lower the risk of developing heart disease and also improve our overall health and well-being.
Risk Factors for Heart Disease

The first step toward heart health is understanding your risk of heart disease. Your risk depends on many factors, some of which are changeable and others that are not. Risk factors are conditions or habits that make a person more likely to develop a disease. These risk factors may be different for each person.
Preventing heart disease starts with knowing what your risk factors are and what you can do to lower them. Your risk of heart disease is higher if you:
Have high blood pressure

Have high blood cholesterol

Are overweight or obese

Have prediabetes or diabetes

Smoke

Do not get regular physical activity

Have a family history of early heart disease

Have a history of preeclampsia (a sudden rise in blood pressure and too much protein in the urine during pregnancy)

Have unhealthy eating behaviors

Are older (age 55 or older for women or age 45 or older for men)
Each risk factor increases a person's chance of developing heart disease. The more risk factors we have, the higher our overall risk.
Modifiable & Non-modifiable Risk Factors for Heart Disease
Some of the above risk factors are called non-modifiable because they can't be changed. Nonmodifiable risk factors include:
Age: Roughly 80% of people who die from cardiovascular disease are 65 or older.

Gender: Heart disease has been known as primarily a "men's disease." While women are more likely to develop heart disease 10 years later in life than men, the outcome for women is usually much worse.

Family History of Heart Disease: Your risk factor increases if you have a relative who developed heart disease early (before age 55). If your parents developed heart disease later in life, it may be age-related rather than genetic.

Race: While cardiovascular disease is the leading cause of death for all adults, some people are hit harder than others. For example, according to the U.S. Department of Health and Human Services, African Americans are 30% more likely to die from heart disease than non-Hispanic whites.
The good news is, many other risk factors can be changed (you can't change the risk factor; only its effect). Examples of modifiable risk factors include:
Smoking

High-Blood Pressure

Diabetes

Being Overweight

High Blood Cholesterol

Physical Inactivity
For example, being more physically active and eating healthy are important steps for heart health. These changes can all be made gradually - even one at a time - but making them is very important.
Women & Heart Disease
As mentioned previously, women generally get heart disease about 10 years later than men do, but it's still women's #1 killer. Women are more likely to get heart disease after menopause, in part because estrogen hormone levels drop.
Women who have gone through early menopause, either naturally or because they have had a hysterectomy, are twice as likely to develop heart disease as women of the same age who have not gone through menopause. Middle age is also a time when women tend to develop other risk factors for heart disease, such as high blood pressure.
Preeclampsia (high blood pressure during pregnancy) raises the risk of developing coronary heart disease later in life. It's a risk factor that can't be controlled, however, if you've had the condition, you should take extra care to monitor your blood pressure and try to lower other heart disease risk factors.
When to Get Tested for Heart Disease
If one or more of the above risk factors apply to you, it may be time to ask your doctor about testing for heart disease risk.
Summit Medical Group can measure your risk in minutes with a Cardiac Calcium Screen. The exam helps predict heart disease risk early, before symptoms occur, and for up to 10 years after the scan.
Cardiac Calcium Scoring uses high-resolution, rapid CT to take multiple-angle X-rays, creating 2-dimensional images of the beating heart. It determines the amount of atherosclerosis, or plaque build-up, in the coronary arteries, which is directly related to your risk for a future heart attack.
Over time, plaque can cause hardening and narrowing of the arteries, decreasing blood flow to the heart. Summit physicians analyze the CT to provide a calcium score for the risk of cardiac artery blockage. Your physician will receive your report and can devise a comprehensive plan to minimize risk and maximize heart health.
Editor's Note: This blog was originally published on 2/05/2021 and was updated on 2/28/2023.